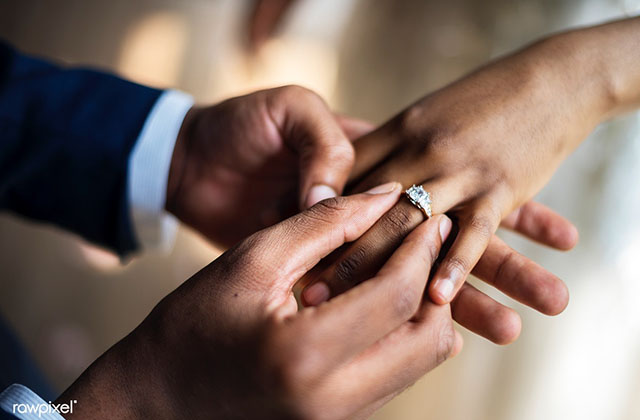 By Our Reporter
YUMBE – South Sundan refugees in Yumbe district were thrilled to attend the first-of-its kind mass wedding for 11 couples in Bidibidi Refugee Settlement in northwestern Uganda last Thursday.
The mass wedding was organised by Arua Diocese Bishop Sabino Ocan Odoki at St John Bosco Chapel in Romogi sub-county, and witnessed by over 2000 Christians, according to a state-aided news daily.
With over 270,000 South Sudanese refugees, Bidibidi as of early 2017 was considered the largest refugee settlement in the world.
There was excitement and joy among hundreds of relatives and friends in the camp as couples waked down the aisle to take their marriage vows.
Bishop Sabino advised the couples to "keep their vows and avoid divorce."
He further advised unmarried refuges to get married and remain at peace.
Speaking to media, local residents noted that the wedding will help them get closer to God and bring everlasting peace.
Many church leaders, including pastors, bishops, priests, evangelists and others, moved with their South Sudanese congregations into Uganda when civil war erupted.
Last year, UG Christian News reported that more than 30 churches have been built across Bidi Bidi, some in partnership with Divine Ward Missionaries. The new churches make a point to offer hope.

"Many refugees usually go to church because it's the only likely place in the camp where they can get help to recover from the trauma," Gabriel Mayen, a trauma counselor at Bidi Bidi told Religion News Service in August. "The church gives them new hope, which is important to refugees and any person who has experienced trauma."