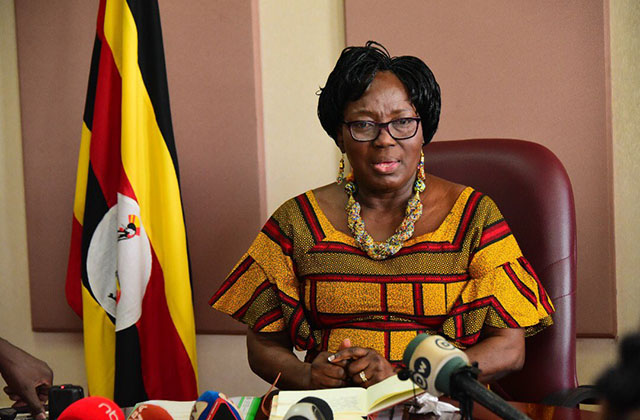 By Male Marvin
KAMPALA – Parliament has released a statement in which officials are praying that witchcraft accusations against Speaker Rebecca Alitwala Kadaga will be dismissed by court.
The Clerk to Parliament Ms Jane Kibirige described as "malicious and defamatory", the allegations raised by a traditional healer who claims to have propelled Speaker Rebecca Kadaga to political prominence.
According to a story published by Daily Monitor on 31st January 2019, Damiano Akuze, a witch doctor based in Kamuli, filed a lawsuit claiming Speaker Kadaga failed to pay him more than Ugx. 200m in respect to services rendered to her.

"We hope and pray that Akuze's comical and fraudulent allegations will be dismissed by court," the Friday statement from Parliament read.
"The speaker, a vanguard in the fight for good governance; the rights for the weak and poor; and emancipation of the girl child on the national and international state; will remain will remain steadfast in serving the country," it continued.
"Any sober person can discern the malice aforethought that is embedded in this mischief by the detractors. She has got to her current station in life through hard work an a God-given talent of harnessing the good in others," the statement added.