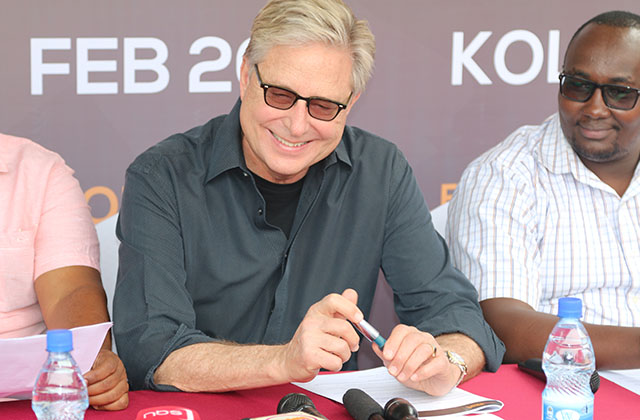 By Karen Alecho
KAMPALA – Internationally acclaimed worship leader Don Moen on Thursday addressed members of the press at Méstil Hotel & Residences located in Nsambya, Kampala.
This conference was aimed at addressing matters related to the highly anticipated Kampala Praise Festival scheduled for 8th February, 2019 – where the 'God will make away' hit singer is expected to appear.
The 68-year-old said he is honoured to be in the "most beautiful country" revealing that Uganda is one of his favourite places in the world.
"I am honoured to share a stage with talented artists and worshippers in this country, and I look forward to seeing what God has in store," he explained.
"When we come together to give God praise, Psalms 22:3 says; God inhabits the praises of his people, and I know His people are right here in Uganda," he added.
According to Mr Isaac Rucci, team leader of RG-Consulting, the company organising the Kampala Praise Fest, Don Moen will perform along side Ugandan artists like Pastor Wilson Bugembe, Brian Lubega, Levixone, Exodus, Sandra Suubi, KPF Voice, Dj Twongex and Watoto Choir.
"The main reason for having Praise Fest is to have an attitude of gratitude. That is why it happens at the start of the year, so that we can thank God for last year and position better for this year," Mr Isaac Rucci, who is also a member of Legendary gospel band, Limit X said.
Isaac explained that they hope to organise the event annually, showcasing most especially Ugandan Christian content.
Tickets are on sale at Ug Shs 25,000, 80,000 and 3 million for ordinary, VIP and VVIP tables respectively